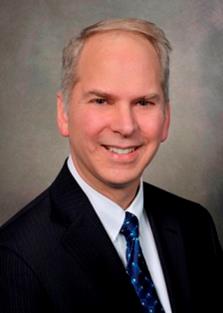 In 2010, my family and I joined a service trip to serve orphans with disabilities in Central China through Rainbow Missions. This was my first trip to China and an orphanage; I was surprised to see the living conditions for the children. Baby cribs were placed end to end in very tight rows. Children lifted their little arms toward the ceiling as I walked by hoping to be held and loved. Older children slept in cribs too. They rolled themselves into balls to fit within the confines of the crib. Meals were sparse, children received a bowl of rice with just a few pieces of meat and vegetables. The children were merely survivors of the challenging living conditions. Furthermore, the children had no opportunity to grow mentally, socially or spiritually.
Many orphans had physical disabilities like cleft palate, Down syndrome and cerebral palsy. We spent time playing with the children, teaching them stories, making crafts and teaching them social and personal hygiene skills. My wife and three children were profoundly impacted by the opportunity to interact with the orphans.
After we returned home, I decided to become more involved with Rainbow Missions encouraging others to participate in short-term missions. My daughter became interested in cerebral palsy and majored in neurobiology at her university because of her experiences on the service trip. She is currently obtaining her doctorate in Physical Therapy so she can help people with neurological disorders.
I joined Rainbow Missions Board of Directors over two years ago to help manage the organization. I helped develop an organization structure and created curriculum for a Pre-Career Development Program to help blind students consider multiple career opportunities not previously imagined.
I recently became the Interim Chairman of the Board of Rainbow Missions. We are continuing to support existing autism programs, blind student education and emergency medical support programs. Moving forward, I am working with the Board to team with an orphanage in Southern China. We are looking for an opportunity to replicate our autism program and look forward to sending short-term service teams and professionals to support children with cerebral palsy and other disabilities at the orphanage.
I am honored to be associated with Rainbow Missions and am humbled to see God's work transforming people's lives in China.
~~~ By Craig Walker ~~~
彩虹改變了我的家庭
2010年,我和家人參加了彩虹工程主辦的服務隊,前往中國中部一所孤兒院服務殘障孤兒。這是我第一次往中國,也是第一次探訪孤兒院。院內兒童的居住情況讓我感到很驚訝,嬰兒床是一張緊接一張的排列著,通道很狹窄。當我走過床邊時,孩子們都向著天花板伸出雙手,希望得到擁抱和關愛。較大的孩子也睡在嬰兒床,他們必須捲縮著身子,才能睡在狹小的床裡。飯菜稀少,只有一豌白飯,加上幾片肉和菜。在這種環境,讓孩子們只能僅僅足以生存。遑論任何其他機會讓他們在心靈和社交上成長。
很多孤兒都有身體缺憾,如兔唇、唐氏綜合症和腦癱。我們與孩子們一起玩耍,教導他們一些有趣的生活故事,做手工,又教導他們個人衛生和社交技巧。因為有機會與殘障孩子們相處,我的太太和三個兒女受到很大的震撼。
回家之後,我決定更多參與彩虹工程的服事,並鼓勵其他人參加服務隊。也因著這次旅程的經歷,我們的女兒對腦癱發生興趣,並在大學時主修神經生物學,她現時正在修讀物理治療博士學位,讓她將來能夠幫助生物神經系統失調的人。
兩年多前,我加入彩虹工程董事會,協助機構的管理。我幫助發展機構的行政架構和組織,也創立一套職前發展計劃課程,幫助失明學生探討他們從來沒有想像過的工作機會。
我最近成為彩虹工程董事會的暫代主席,我們會繼續支持現有的自閉症項目,失明學生的教育資助和緊急醫療援助。往前看,我和董事會計劃與中國南部一所孤兒院合作,努力尋找機會把我們的自閉症項目推廣,並渴望繼續差派服務隊及專業人員支持孤兒院裡的腦癱兒童及有殘障的孤兒。
我很榮幸能夠在彩虹工程服事。看見神在中國讓生命改變的偉大又奇妙的作為時,我會感到十分卑微。
~~~ By Craig Walker ~~~