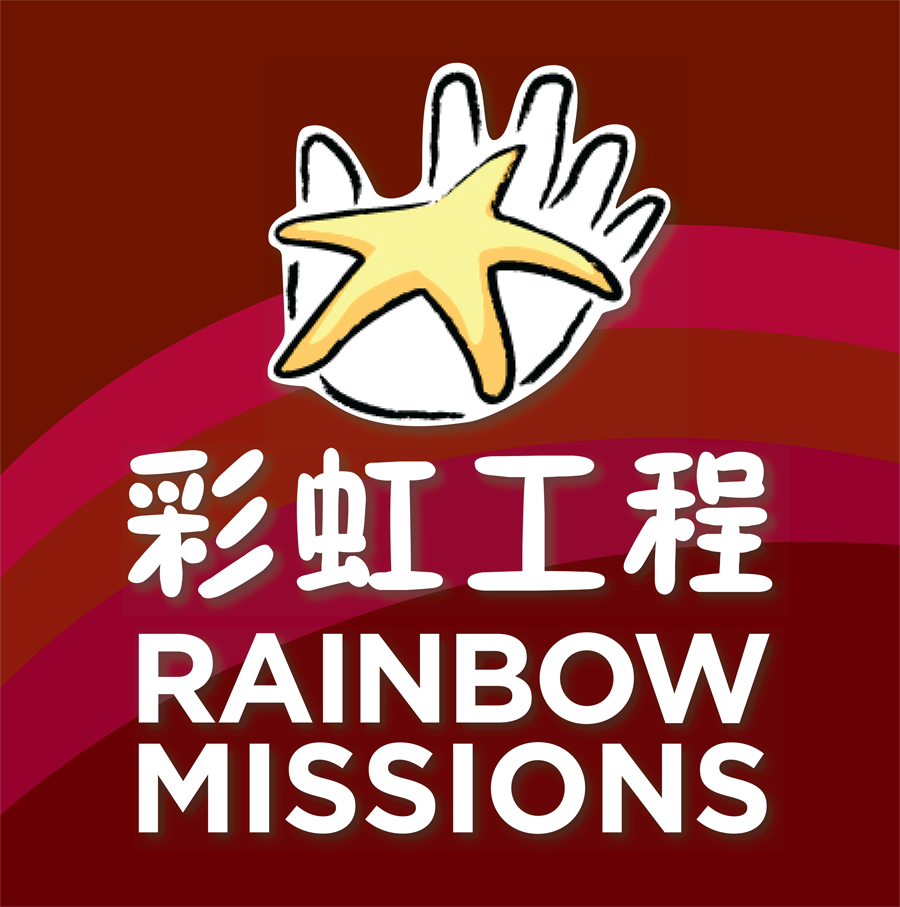 You may have picked up a starfish at a beach and thrown it back to the sea. Do you know what your action meant? The logo of Rainbow Missions is a starfish on a hand. The hand is a helping hand. There is a story behind our logo and it represents a very important philosophy of Rainbow Missions.
A young man saw an old man walking slowly along a mile long beach near the seaside. The old man picked up a starfish from the sand with each step he walked and threw the starfish into the sea with all his strength. The young man thought that what the old man does did not have much meaning since there were thousands of starfish on the beach and the old man could only do very little with his limited strength. When the sun was high up in the sky, the remaining starfish on the beach would die.
So the young man went up to the old man and told him what he thought. The old man paused, picked up another starfish and showed it to the young man. He then threw the starfish back into the sea and turned his face to the young man and said, "Do you think what I just did is meaningful to that particular starfish?"
Yes, our philosophy is not to just reach numerous people with disabilities in China. Even with our limited resources, we treasure each life and we do our best to assist them one at a time. Rainbow Missions would like the life of each person we help to be positively changed and empowered so that he can impact and empower others. When each staff and volunteer assists others, their lives will also be impacted and empowered. We would like to invite you to get involved and walk along side with us together.