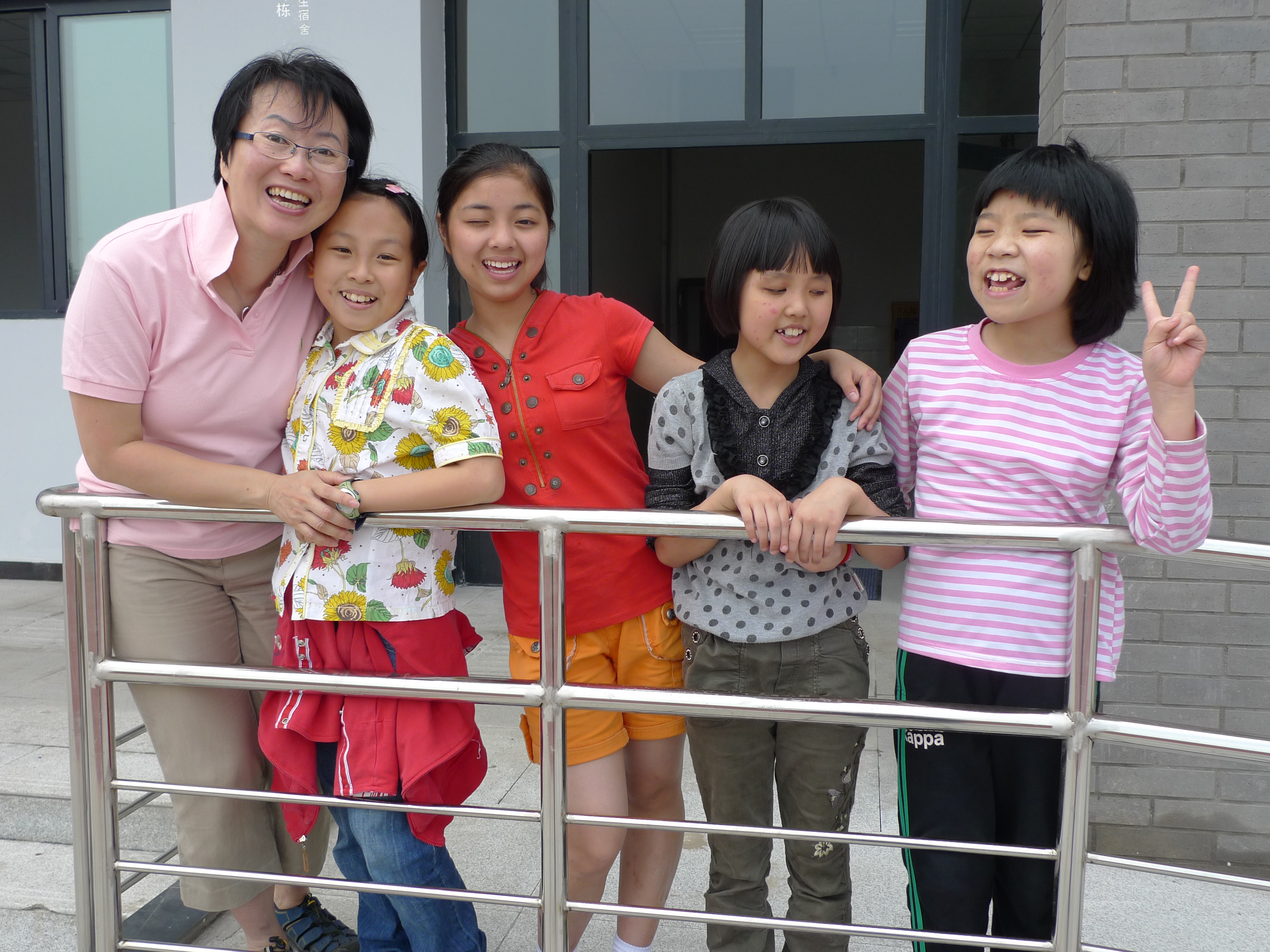 You may think that serving blind and visually impaired people in China is obvious to us since one of our founders is visually impaired. But actually it is not the reason we chose this group in China in the beginning.
In 2004, Peter and Bosco visited a school for hearing impaired children, a school for visually impaired children, and a private center for children with behavior disorders. We ended up starting with the school for the blind because we felt that the principal and teachers of the school really cared about the students rather than politics. We were touched when we heard that one student from a poor family came to the school without winter clothes, and a teacher went home immediately and took a coat from her husband's closet and gave it to the student. Another teacher used her own money to buy a pair of shoes for a barefoot student.
That was how we started sponsoring 40 children and our children services at this school in 2005. When we first sent a service team to the school, we brought along 6 American made Braille typewriters as gifts for the school so that the teachers and students can type much faster. We ran student activity programs and we gave training to the teachers. Later on, teachers were sent to Hong Kong a few times to receive advance training through our networks.
Ten years have passed. Every year, we see the little guys and little gals growing to become big boys and beauties, just like seeing our own kids growing. They graduated from the school. Some of them become masseurs or music performers. Others entered colleges to pursue medical massage therapy or advanced music education. One girl is studying in law school and another in psychology. Our services for college students started in their colleges accordingly. Hence our Pre-Career Development Program was designed.
As for the students who started working after leaving the school for the blind, Rainbow Missions helps them by providing adult rehabilitation services such as job counseling, marriage counseling, talks about how to raise a family and most important, mental and spiritual counseling.
While our own kids enter different stages of life, so do these students. As their life stages change from school to career and from dating to forming a family, our care and love for them can be life-long similar to what we give our kids. Strong personal relationships with them are built through the process. Some of them have become teachers in various special education school. A few run their own institutes to teach job skills for the next generation of blind students. We are so thankful to see that they are empowered by us and in return they empower others.