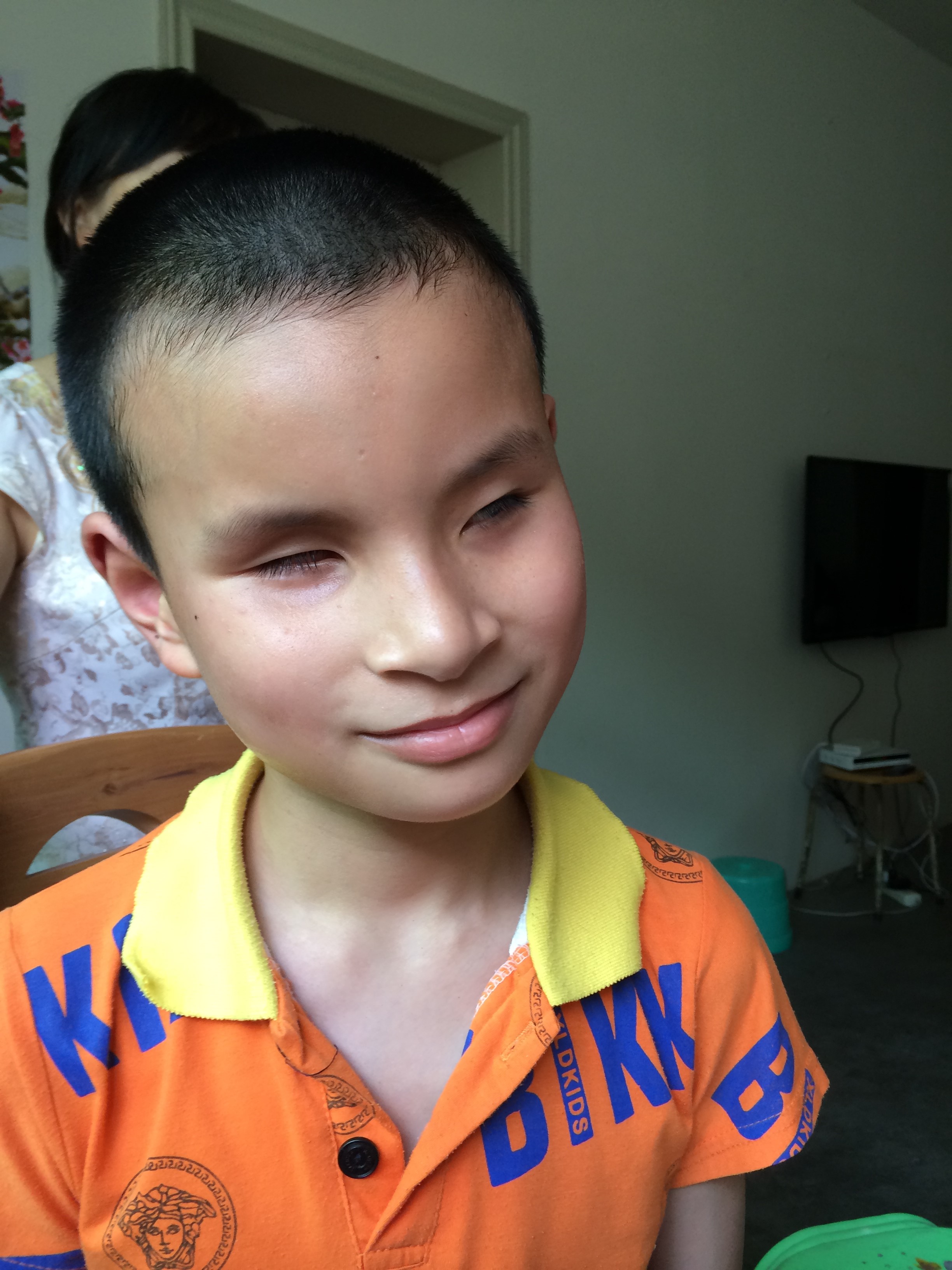 Jason, a 14 year old boy who is studying in a special education school in Western China, was born healthy in a happy family in a small town.  When he was 1 year old, he had a high fever and was brought to the doctor. The doctor prescribed a wrong medication that caused his eyes to become inflamed and made him cry constantly for three days. His parents brought him to a different doctor in another city, and then to a hospital in Beijing for further treatment. However, the doctors said that it was too late to save Jason's eyesight.
When he was 9 years old, the family moved back to their home town, and Jason had the opportunity to study in a special education school.  In 2013, his teacher got to know our Rainbow Missions field worker who then assisted in Jason's transfer to a better special education school in a big city. Rainbow Missions then provided a scholarship for his tuition.
Jason loves music and wants to be a musician when he grows up.  In the summer of 2014, our service team visited him in his home town where he sang, "The Best Future," which really touched everyone's hearts. Part of the lyrics says, "We shall love every child dearly, because they are our future." This song was recorded and played at our 2014 fundraising dinner. Not only does he have a beautiful voice, Jason also represents the voice of every visually impaired child. They deserve to be loved and are our future!
Jason now needs your help.  We received an urgent phone call from his parents informing us that Jason is experiencing unbearable pain because of high eye pressure and proptosis, where his eyes bulge out. The doctor is urging his parents to consent to having eyeball removal surgery or else the eyeball may burst. The plan is to remove the right eye first because it is much worse than the other eye. The cost of each eye removal surgery is US$3,000. The family is trying to borrow money for the surgery and still haven't raised enough.  If you would like to donate to this operation, please send your check to Rainbow Missions at PO Box 1526, Renton, WA 98057, or you may donate online at www.therainbows.org. Please add a note designating your contribution to Jason's operation. Thank you!
Eye Surgery Emergency Fund for Jason