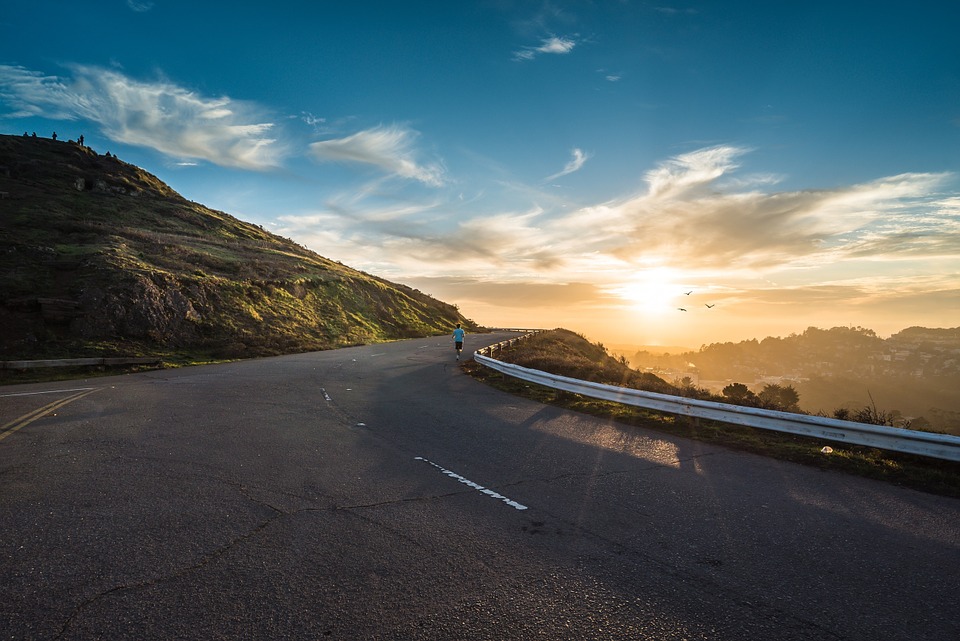 March in California means sun and warmth! Our sharing team is getting more excited every day as they prepare for departure to California. Very soon, the two founders, Peter and Bosco, our Executive Director, Pastor Rain and our life-time volunteer Mrs Chiao will be seeing more sun every day for 2 weeks. It is a great break from the rainy and cloudy days in Seattle. Unfortunately they won't have time to go to the beaches in California!
Rainbow Missions wants to reconnect with our old friends that we have missed for a couple of years and to make new friends in California. We want to give exciting updates about how Rainbow Missions support people with disabilities in China. At the same time, we are trying to build a stronger support and extended team in California.
The theme of our messages for this trip is "Loving Care and Empowerment". We will show a short video clip and tell our new friends in California about Rainbow Missions. For our old friends, your support in prayers, care and finance are crucial to empower those in needs. You could easily invite your friends to join our California sharing meetings using our sharing buttons. Please pray for our safety, health and strength too!
If you're missing the sun, you will get a gleam of sunshine by viewing our trip photos and videos at our Rainbow Missions Facebook soon. For those who plan to attend our sharing meetings, smile always because you might be the stars on our Facebook. Last but not least, Like us on our Facebook to follow our trip and photos!
Northern CA Schedule
Friday 3/11
7:30pm: Bay Area Chinese Bible Church Cantonese Speaking Fellowships (1801 N Loop Rd, Alameda, CA 94502)
7:30pm: Bay Area Chinese Bible Church Mandarin Speaking Fellowships (1801 N Loop Rd, Alameda, CA 94502)
Sunday 3/13
9:30am & 11:15am: Bay Area Chinese Bible Church Alameda – All English and Chinese worships (1801 N Loop Rd, Alameda, CA 94502)
9:30am & 11:00am: Bay Area Chinese Bible Church San Leandro- Cantonese and English worships (James Madison Elementary School, 14751 Juniper Street, San Leandro, CA 94579)
10:30am: Great Shepherd Baptist Church (20307 Marshall Street, Castro Valley, CA 94546)
Tuesday 3/15
9:45am:Home of Christ Church in Saratoga, Senior Fellowship (20548 Lomita Ave, Saratoga, CA 95070, U.S.A.)
Southern CA Schedule
Wednesday 3/16
7:30pm:San Gabriel Valley Alliance Church prayer meeting (1027 S. First Avenue, Arcadia, CA 91006)
8:00pm:Chinese Bible Missions Church Cantonese prayer meeting (315 S 2nd St, Alhambra, CA 91801)
Friday 3/18
7:30pm: Fountain Valley First Chinese Baptist Church English Adult Fellowship (16835 Brookhurst St, Fountain Valley, CA 92708)
7:30pm: Evangelical Formosan Church (412 N Garfield Ave., Alhambra, CA 91801)
Saturday 3/19
3:00pm:Los Angeles Chinese Alliance Church Cantonese and Mandarin special meeting (320 Cypress Ave, Alhambra, CA 91801)
Sunday 3/20
9:30am & 11:15am: Los Angeles Chinese Alliance Church – Sunday School and all English and Chinese worships (320 Cypress Ave, Alhambra, CA 91801)
10:00am: Christian Alliance Bible Church Chinese worship (1108 Highland Ave, Duarte, CA 91010)